On August 27, 2018, under the leadership of Li Jianchun, Deputy manager of Luoyang Deping Technology Co.,LTD, nine members of the Deping Overseas Project Service Team went to Qatar to participate in the pipeline beveling project of the 20-inch CNOOC CRA pipe (inner coating material is inconel 625).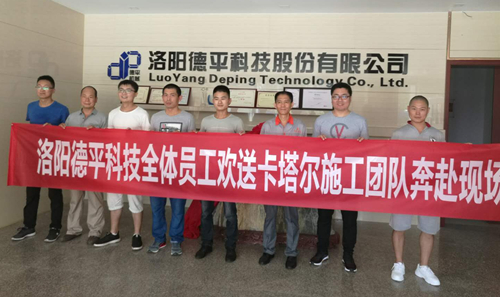 The entire project include two phases:
1st -CRA pipe beveling job in the ENKOM shipyard, which our CRA pipe beveling machine will be used
2nd-Offshore pipelaying which our internal line up clamp with purge & carmera & laser kit will be used, it will be kick off one month later.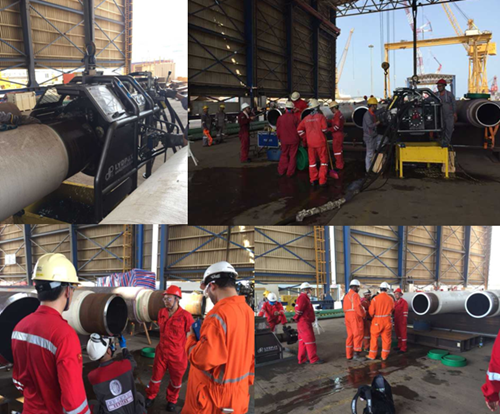 In comparision with carbon steel, CRA pipe beveling is much more difficult due to its feature of high hardness and stickiness. Our independent-developed CRA pipe facing machine do beveling without any form of cooling assitance (coolant or air) , still the bevel present a perfect surface finish and high dimension precision, it have been passed the quality check of both Bureau Veritas and Qatar owner.